In a time such as this when so much content is available to us at our fingertips, films are being produced at the rate as poultry produces eggs and with much invested commercial interests. The dedication to polish the story and make something worthwhile is almost diminished (not gone). Scrolling through movies on Netflix or any other streaming service, one does not watch movies that are good educators or even entertainers. Instead, settling for suggested movies is the new normal.
In a flood of suggested movies, most of which commercialize by objectifying women, coming across a good movie is actually like finding a needle in the haystack. I personally, had given up on Bollywood movies. Until recently, when the budget of these movies went down and stories started becoming the central theme. And also obviously because of free time I have due to COVID-19.
I was not pressing to watch Anubhav Sinha's Thappad, until I had a good enough reason to believe that it was worth a watch (according to my standards) and I got my reason while scrolling through twitter. Swati Maliwal, chief of Delhi Commission For Women in a tweet, thanking Anubhav Sinha and Taapsee Pannu said that the movie deals with an important social issue and has helped her personally to deal with her recent divorce. If a movie has that impact. It's worth a try.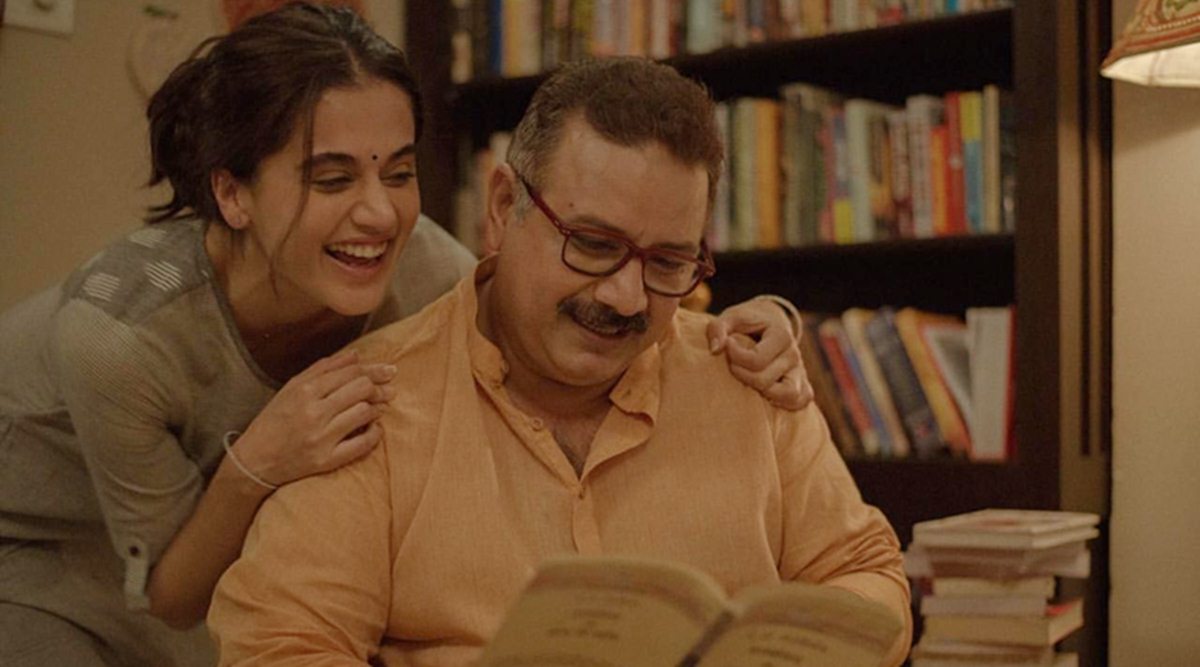 Thappad, directed by Anubhav Sinha is a story of a housewife, Amrita, played by Tapsee Pannu. The movie showcases her journey into a recent arrange marriage and her life, happily sacrificing everything to keep her new family as the priority. Until slapped by her husband in a public gathering. Things begin to change then. She starts to reevaluate her marriage. The movie then revolves around her journey of finding her self respect in a society that doesn't think of a "thappad" as a big issue. Along with Amrita the movie also captures the lives of several other women. All belonging to the different economic classes of society, but dealing with the same issue of male dominance in their individual lives.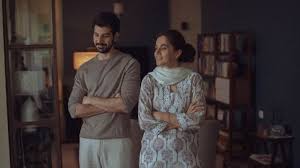 Revolving between the families of Amrita and husband Vikram who is played by Pavail Gulati, was shown to be at the negative side of this story. You do not start to hate the character and Pavail's acting has to be commended for it. Pavel displays character and confusion that at last, you come to see him as someone you've heard about in your circle. He, who surely, didn't think much of the thappad is often confused and apologetic for his behaviour. But after all, his upbringing of male superiority gets the best of him. The movie in some sense is also the story of Vikram and his journey of change.
Addressing the issue of male dominance in households with a story that revolves around something so small that most of us don't even think about, in terms of what the movie has shown us, is truly marvellous. We have to give it to the team of thappad for addressing such an issue and investing in such a story. The script finds a perfect balance in staying true to its central theme. It never comes across as a feminist's endeavour but neutrally sheds light on both the sides of the story. It does not overdo it, as Bollywood is famously known for. The movie brilliantly portrays the need for women and men to pursue justice when their individuality is compromised.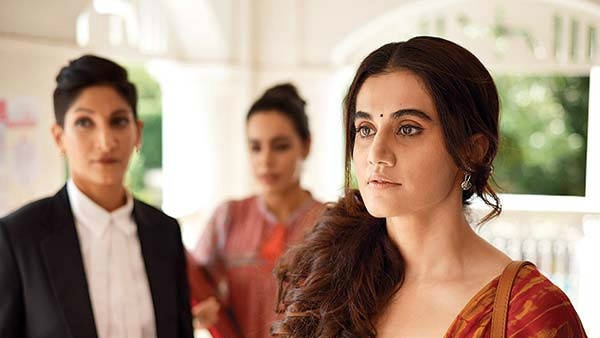 The movie at times did seem to be a little draggy with similar-looking shots being repeated on screen. But, as far as doing justice to the story counts. The movie delivers.
Click here to read about the cast and here are some reviews.
Its a thought provoking film. Full review
Rajeev Masand
News 18
THAPPAD makes a strong statement on patriarchy and violence against women and is laced with a powerful performance by Taapsee Pannu.

Bollywood Hungama