I remember meeting this gentleman like it was yesterday. Such was his hospitality and warmth. It all happened when I along with two other classmates decided to get a cup of coffee at cafe coffee day. Our food was brought to us by this waiter. He came and stood in front of us with the tray in his hand, smiling from ear to ear. I asked him to put the plate on the table and continued with the conversation only to notice that my words didn't reach this guy. He was standing like before, smiling. When I asked him again he mumbled some inaudible words and moved forward making hand gestures to clear the tablespace for him to put the tray. I involuntarily made eye contact with my friend to share the embarrassment of not knowing any better. The man was deaf and dumb.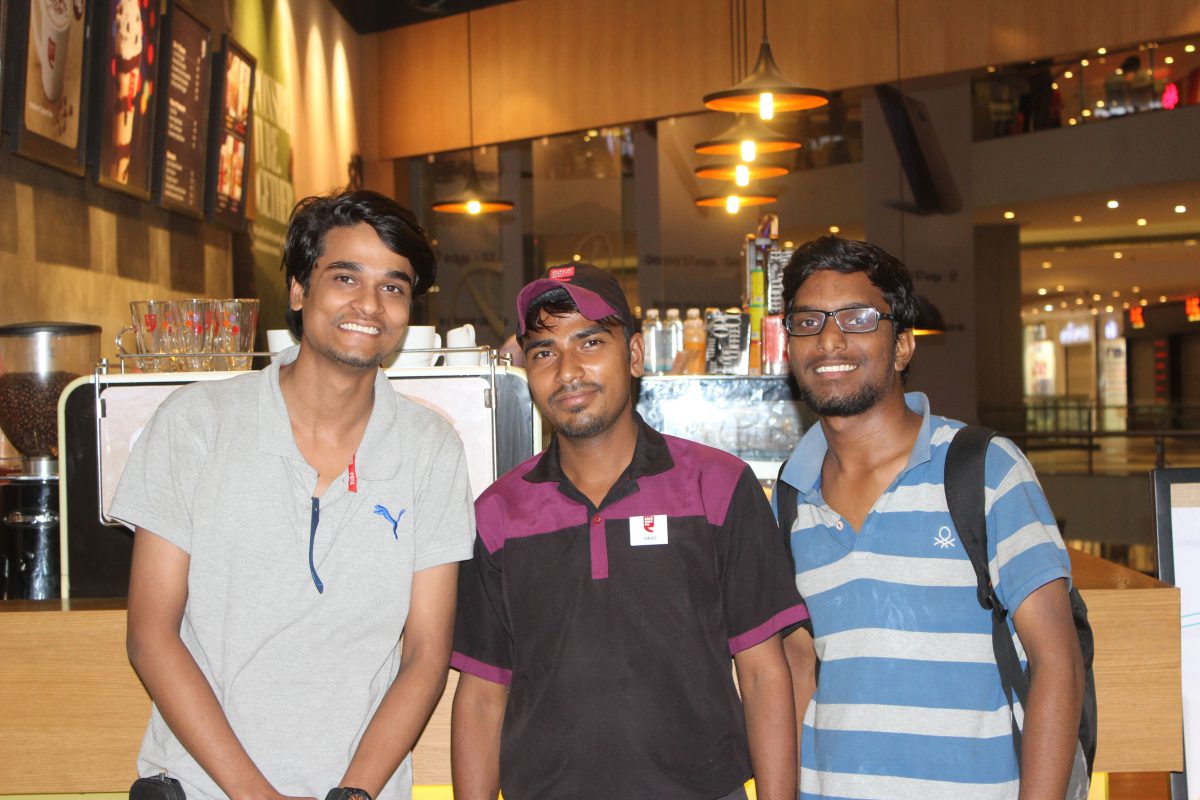 It has been three years since I met him, yet I don't remember him as a person with a disability. But I remember him for his wonderful smile and willingness to work in an atmosphere that puts him in front of strangers every hour. I am sure he is reminded of his disabilities every time he has to provide service to people like me who do not know any better. Still, he has learned to defeat his demons and rise up every day to his work.
Growing up I had a chapter with the subject titled "Dignity of Labor" which has stuck with me till now. That chapter talked about how no work is small or big and every work is dignified which makes you able to feed yourself and take care of your family with honesty and this has been my view on work ever since. You do not shy away from work. You work hard and make ends meet. You do not beg and asks for favors but work instead.
But recently I have been very much frustrated seeing how my projects and plans just do not come to a successful end. It is not due to lack of work. Sometimes things just don't work the way we plan them to and then there are these people on social media who seem to have got it all right in the first try. Friends getting married. People who had no hope of academic success, getting a job and now are able to afford things that I write down as my two-year-plan. Surely life has been better for me then it is now. But, that doesn't mean that I will trade my life with you or anyone else. Here is why.
The thing about conviction is that it changes your perspective on daily life problems. Talk to a person who is doing a job and talk to a person who is doing what he loves or believes that his work gives purpose to his existence. You will notice the difference. A lot fewer people are doing their job because that is what they always wanted to rather, most of them just ping pong their way to a job that they hold currently. All the personalities that I have read about did not have a job. They were doing what they loved and that, in turn, paid them.
Somewhere down the line, we are never taught that we exist to be more than just existing. You can shrug me as much as you like as a religious or a moralist but at the end of the day, you should know how lame it is to believe that we have no purpose in life, Whatsoever. Because it is the people who believe that they are working for a purpose, who end up making a change.
As for me, as long as I have a clear conscious about what I want to achieve I am moving ahead in my direction. Yes, I may appear to be a failure now. But deep down someone is building me up. GOD.