They're making me write this on a national holiday. As I type this, the word independence loses its meaning one hit at a time. Nevertheless, I'll pick the story from where I left in the previous post. We had to talk about THAT. I'd thought THAT will end by the time I write my next blog, and I'll have something good to say, but THAT hasn't. THAT is still THAT.
Plans v/s Seasons of waiting
Cannot say about the rest of you, but I hate to wait. Maybe you're all goody-goody children filled and overflowing with patience (MAYBE!), I'm not. I want things, and more often than not, I want them NOW. If not now, I want them on DD-MM-YY, and DD-MM-YY + 1 boils and evaporates my blood. Obstinacy is key to my character. It shows up as strengths and weaknesses at different occasions. Mostly, I'm not proud of it. It's struggle-some.
Despite obstinacy, or how you and I are built and respond to delays and disappointments, seasons of waiting are inevitable. Having to wait for things we deeply desire to pass only makes it more terrible. This is THAT. It is the middle of August and little had I imagined that my five year plan from two years ago will be all over the place in this manner.
Man cannot live without a plan. Every day brings troubles of its own and we don't want to be surprised so often, so we plan. Our plans, like blueprints of life, help us navigate for specific intervals of time. Some people have straightforward plans. Strangely enough, their plans work too. Others, like me, plan in if-then-else mannered flowcharts because of our statistical certainty of disappointments. And we don't want our disappointments get a stronger numerical backing, so we look at God eye to eye, raise an eyebrow, and smoothly drop the blueprint in front of him, and say "This!" God, knowing it's needless to argue, also nods. And then, as time passes, He makes things pass in our lives that look absolutely contrary to the blueprint, and smoothly (one mail at a time), He says "That!"
This way or THAT!
At a point between this way and that, my being was absolutely torn. On some nights, I would look at the ceiling and weep and ask God, what about me? My plan? My dreams? I was angry. I felt it was unfair. I wouldn't listen. I was also angry that I was angry with God (now I know it's permissible!) Crumbs of my happiness had scattered all over at places I could not reach. Tiring afternoons and strange evenings came like mice to feast on them. I had been watching my food being driven away and would lay hands on my empty grumbling stomach. And cry!
Since the last time I wrote to you, up to now, my days had been the same. Difficult.
And then Dehradun happened.
Aunty Parameswari knows everything!
The week before, a bunch of 50-60 people went to Dehradun for a youth camp. I was one of them. I hadn't been a part of a youth camp before, so I knew little about what to expect. From what I had been told, it was designed to handle issues that especially concern the youth. Now, you must know that inwardly, I'm not youth. I'm the type that have generation gap with their own generation. I'm the old coughing lady who lives with kittens. I masquerade to fit in because otherwise the society won't accept me. Nevertheless, I went. And there I met this lady who was my soul human. Aunty Parameswari!
Dr (Mrs.) Parameswari Arun was the speaker for all sessions. She did her talking in a manner I had not seen anybody do before (especially these grown up humans who pretend so much!) She was vulnerable, and wore her heart on her sleeve. She revealed her behaviour and response to situationships one talk at a time. And after 3 sessions, I knew that Aunty Parameswari was an older version of the already old me. And so I was convinced, if God can handle Aunty Parameswari, God can also handle me! What a relief this realisation was.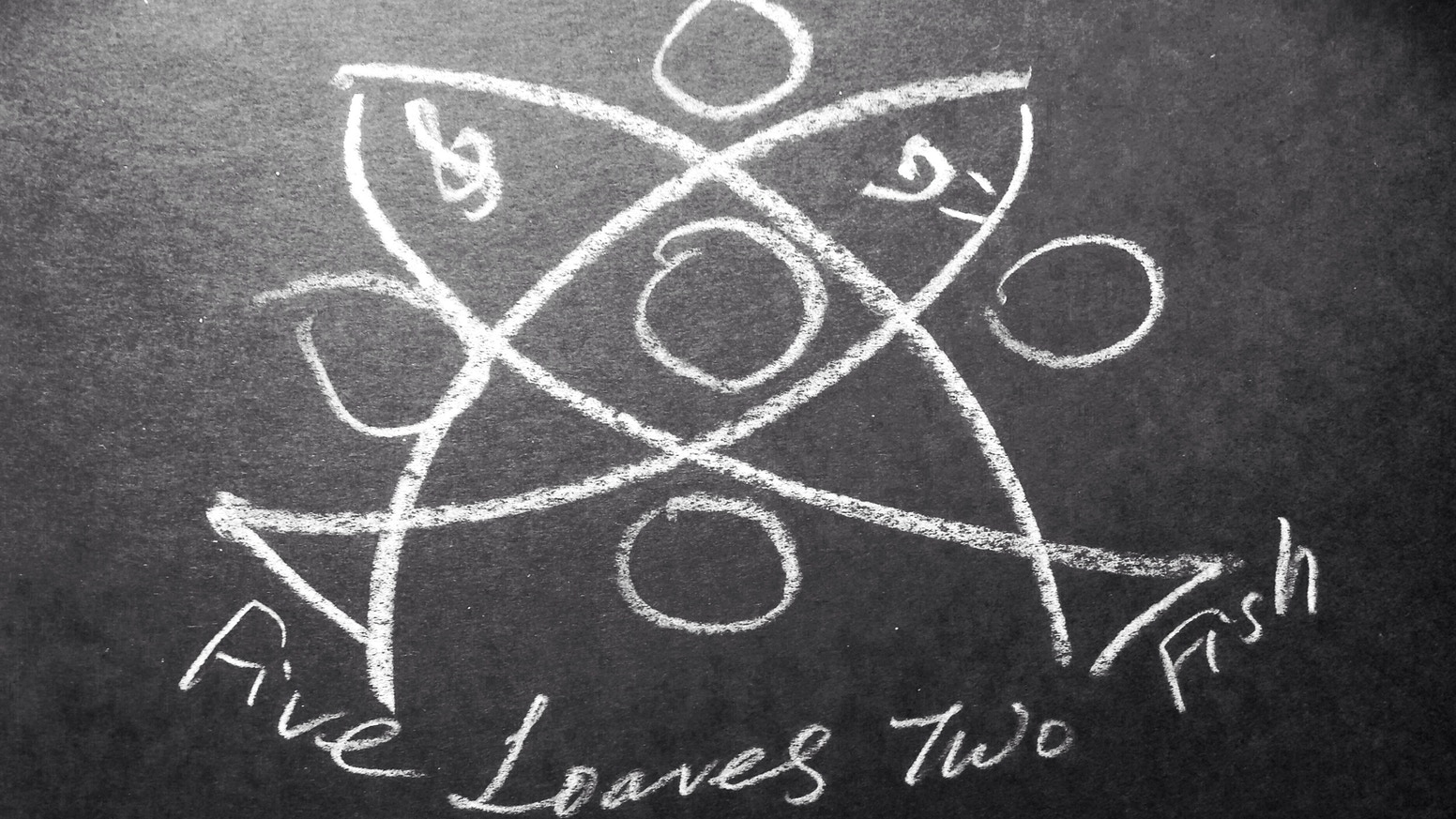 Five loaves and two fishes.
I've come back to Delhi to pick things where I left. My anger and my disappointment are still with me. I have trust issues with God. There's an improbable season of waiting lying ahead of me still. Also, there's hurt. The things that are left with me look tiny in front of what I'd planned for myself. "This is bad!" my heart says to me. We both don't like it. It's like only five loaves and two fishes in a basket and so many questions in my mind. Will it multiply into a miracle? Will I be fed?
I don't understand. I don't even eat fish!
Sigh. We will wait. And, until next time
Love, Ashmi.