As Syria enters the 8th year of War, unrest and misery in the country are far from ending. 39 civilians including children have died in the most recent attacks on Idlib. Situated along the Northwestern border, it's also the last major stronghold of the rebel forces in Syria.
The Russian Backed Militia has enabled Assad to regain control of most of the country. The government now seems to be advancing with full vigor to gain control of the province of Idlib.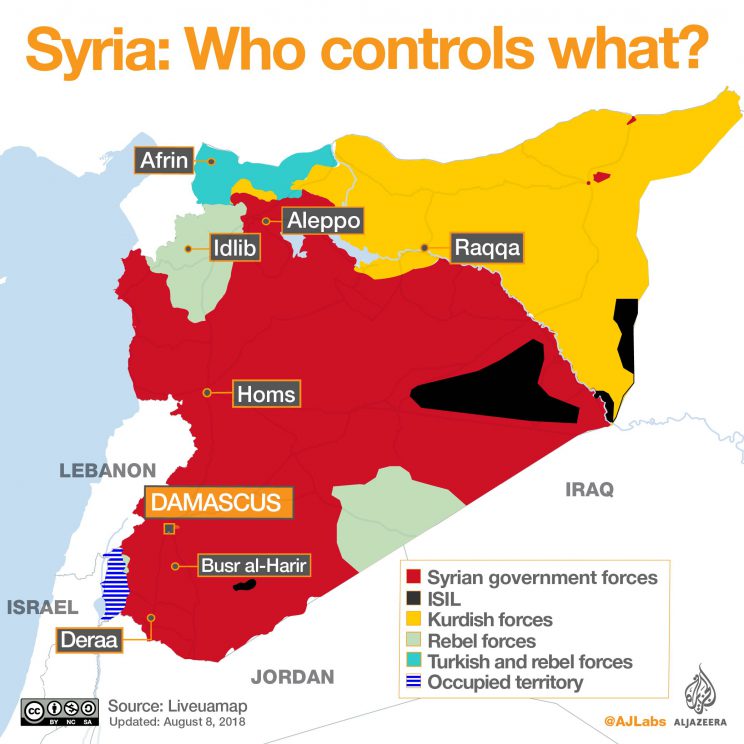 A Final Battle?
Some are calling it a final battle, which may seem to be good news but it's not. A final battle would mean an unprecedented fight between the Government and the Rebel forces in Idlib, an area packed with civilians. In recent weeks, government forces have assembled near Jisr al-Shughour, a town situated at the western edge of Idlib. The local report documents launching of artillery and rocket fire at areas adjacent to the provinces of Hama. On the contrary, key rebel groups in Idlib announced the formation of a new coalition, with about 70,000 fighters pledging to fight against Assad's forces. Both sides are set to war. What may unfold in Syria's Idlib
Idlib is home to 3 million people, now seemingly trapped in the war zone. An all-out attack by the government may mean, another bloodbath for the region.
What's happening on the International stage?
The Syrian war is now the cause of major concern on the international platform. The most important conference held in this regard was the recent Trump-Putin summit, in Helsinki. The two major powers look to work together in determining the outcomes in Syria.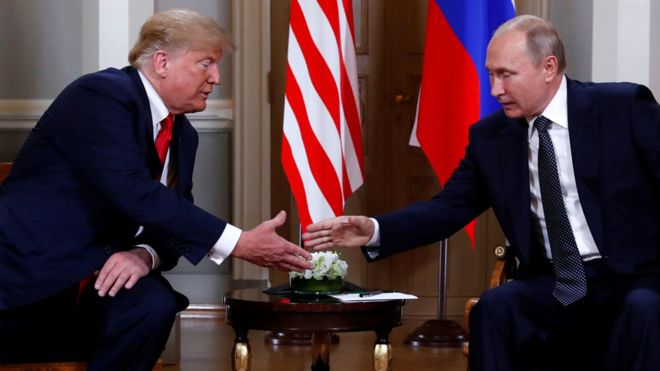 "Russia and the United States apparently can act proactively and take considerable leadership on this issue, and organize the interaction to overcome the humanitarian crisis and help Syrian refugees to go back to their homes," said Putin.
Interestingly, his emphasis is not on the cessation of war, but on enhancing humanitarian efforts. So to speak,  that the war must continue.
America has strongly condemned both the Assad's regime and Russian backing of Assad's government in the past. But now, Trump seems to have no issue working with its Russian counterpart for the crisis in Syria. How this could happen is quite debatable, especially after the scale of American opposition of Assad seen in the April 2018 airstrikes.
Whatever the outcome of the Syrian crisis may be, we might be standing at the edge of witnessing yet another event of mass civilian killings, unless the countries involved can work out a peaceful alternative. Once again the shells will be showered, buildings will be bombed, the walls will bear the punctured wounds and the people left dead, homeless and shaken.
Pray for Syria